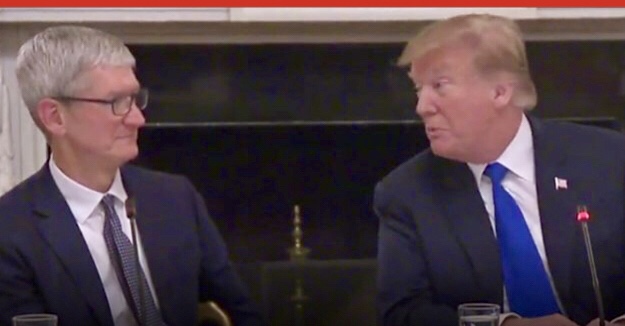 Recent stories in the news about words, grammar, and language — with an emphasis this month on grammar, and a couple of politicians getting themselves into hot water with their words  …
The UK's Work and Pensions Secretary Amber Rudd sparked a race row after referring to Shadow home secretary Diane Abbott as 'coloured'. Abbott described Rudd's choice of adjective as "outdated", "offensive" and a "revealing choice of words". The BBC has the story.
***
Did Donald Trump get Apple boss's name wrong? Watch this video from the BBC and decide for yourself if he's getting his apples mixed up with his cooks …
***
Do grammar mistakes annoy you? If so, it might say something about your personality, according to  a new study by linguists at the University of Michigan . Psychology Today has the lowdown.
***
Google's gone all grammatical. It's rolling out grammar corrections on its G-spot G-suite. Read more at Forbes.
***
New research suggests that the language you speak may affect how you form memories — even when the memory has nothing to do with words. Inside Science explains this phenomenon.
***
The spelling of one little girl's otherwise not unusual name might surprise you. Her name — which is pronounced "KATE-lynn" — is Irish in origin and comes from the name Catherine, which means pure. But rather than spell the name normally, this child's parents decided to replace the "ait" with "VIII," the Roman numeral for eight. The Daily Mail reports.
***
"Benjamin Dreyer loves Oxford commas, hates British spellings and can't say 'stinky' out loud. Meet the grammar guardian who finds sloppiness literally! everywhere." Find out more in the Irish Times about the author of the grammar book that's selling like hotcakes.
***