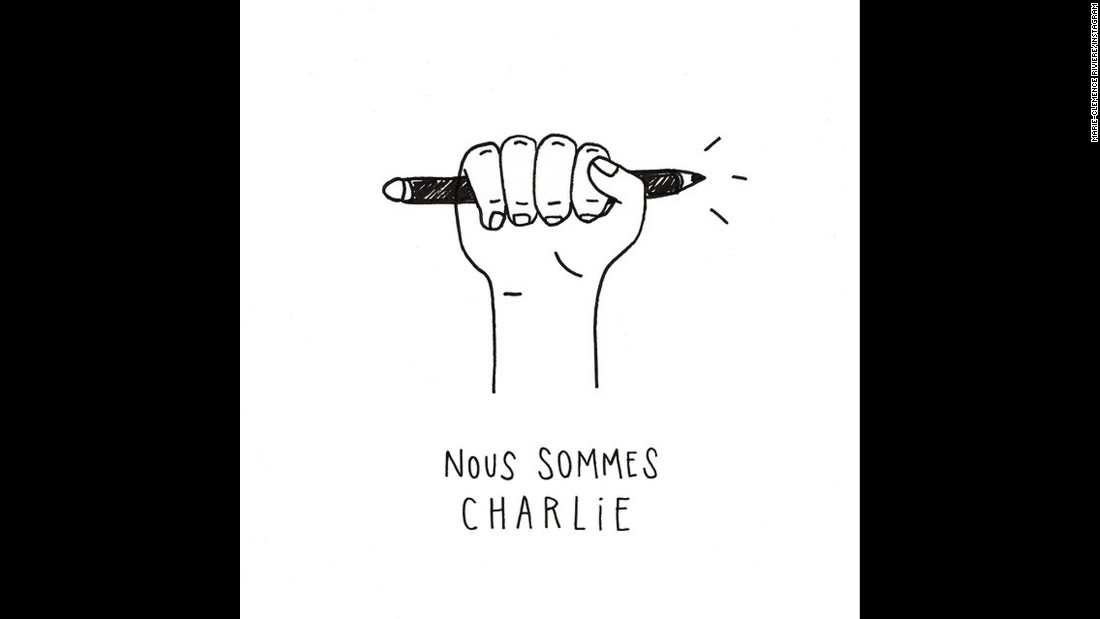 That Gerund Is Funky: words, grammar, usage and language in the news this month.
*   *   *
As cartoonists and demonstrators around the world raise and wield their pens in protest against the recent atrocities in France, the BBC asks the question: who first wrote or uttered the phrase "the pen is mightier than the sword"?
*   *   *
Graham Norton finds a clever way to make his guests talk with cockney accents.
*   *   *
"Predicting the pronunciation of the English language is often difficult and the rules should be changed, says the English Spelling Society." The BBC reports. The society was founded in 1908 and has been campaigning for changes in the spelling of words to make it easier for those learning the language.
*   *   *
Amazon has "suppressed" a book because of its punctuation. Graeme Reynolds's novel High Moor 2: Moonstruck was withdrawn when the site decided 100 hyphenated words in 90,000 'impacted the readability' of the book. The Guardian's book blog reports on this hyphen-rich story.
*   *   *
At the end of last year, NPR asked its listeners and readers to nominate the "most misused word or phrase" — and the gaffes came pouring in. Some of the main offenders were starting sentences with So, the word literally, and mixing up I and me. NPR.org reports on the results of its survey.
*   *   *
"He was a strong, eloquent leader who loved New York and it's people." Those were the words of condolence tweeted by New Jersey's Governor Christie after the death of Mario Cuomo. The spelling error didn't go unnoticed, as Mediaite reports.
*   *   *
Ooops: Somerset County Council (in the UK) is a little red-faced after sending out a mobile library to encourage children to read — with a spelling mistake on the side of the bus. The Mirror has the story.
*   *   *