In recent language news: a Dhaka cinema's insulting typo; a change of definition for some scientific terms; a publicist's PR fail; and some new Trump spelling rules …
***
A supporter of Bangladeshi PM Sheikh Hasina threatened to sue a cinema over a spelling error that inadvertently suggested she had a "tail". The cinema in Dhaka misspelled the title, Hasina: A Daughter's Tale – but has since corrected it." Read the full story at the BBC News site.
***
"The world's standard definition of the kilogram, the ampere, the kelvin and the mole has been changed, after representatives from 60 countries voted on Nov. 16 in Versailles to redefine the International System of Units (SI) for weight, current, temperature and amount of chemical substance." Hurriyetdailynews has the full story.
***
"Sydney PR queen Roxy Jacenko has had to reprint the entire first run of her new book due to a pretty major oversight from proof-readers." Find out what that error was in Australian Marie-Claire's news story. 
***
President Donald Trump has declared his own new spelling rule on Twitter:

Mr. President: we see you've already got that rule for World and Stupidity: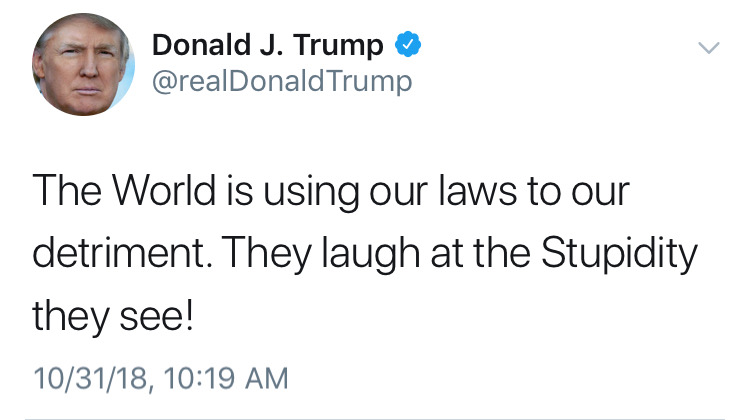 … As well as for Police, Military, Caravan, Southern, Border, Patrol, National, and something called Emergy: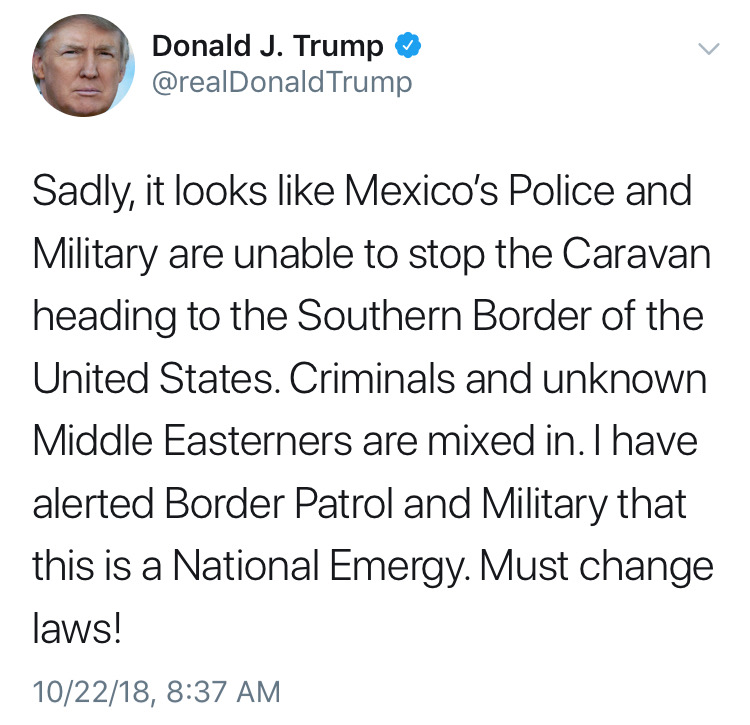 ***