Tag Archives:
pandemic poems
Another poem in Glosso's pandemic poetry collection, this time from Kitty O'Meara in 2020. Continue reading →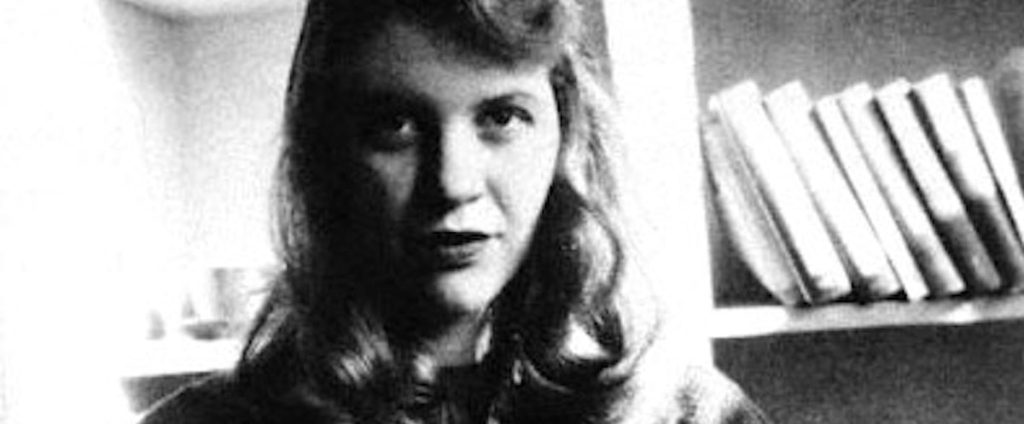 Fever 103° by Sylvia Plath
Pure? What does it mean?
The tongues of hell
Are dull, dull as the triple
Tongues of dull, fat Cerberus
Who wheezes at the gate. Incapable
Of licking clean
The aguey Tendon, the sin, the sin.
The tinder cries.
The indelible smell
Of a snuffed candle!
Love, love, the low smokes roll
From me like Isadora's scarves, I'm in a fright
One scarf will catch and anchor in the wheel,
Such yellow sullen smokes
Make their own element. They will not rise,
But trundle round the globe
Choking the aged and the meek,
The weak
Hothouse baby in its crib,
The ghastly orchid
Hanging its hanging garden in the air,
Devilish leopard!
Radiation turned it white
And killed it in an hour.
Greasing the bodies of adulterers
Like Hiroshima ash and eating in.
The sin. The sin.
Darling, all night
I have been flickering, off, on, off, on.
The sheets grow heavy as a lecher's kiss.
Three days. Three nights.
Lemon water, chicken
Water, water make me retch.
I am too pure for you or anyone.
Your body
Hurts me as the world hurts God. I am a lantern——
My head a moon
Of Japanese paper, my gold beaten skin
Infinitely delicate and infinitely expensive.
Does not my heat astound you! And my light!
All by myself I am a huge camellia
Glowing and coming and going, flush on flush.
I think I am going up,
I think I may rise——
The beads of hot metal fly, and I love, I
Am a pure acetylene
Virgin
Attended by roses,
By kisses, by cherubim,
By whatever these pink things mean!
Not you, nor him
Nor him, nor him
(My selves dissolving, old whore petticoats)——
To Paradise.
***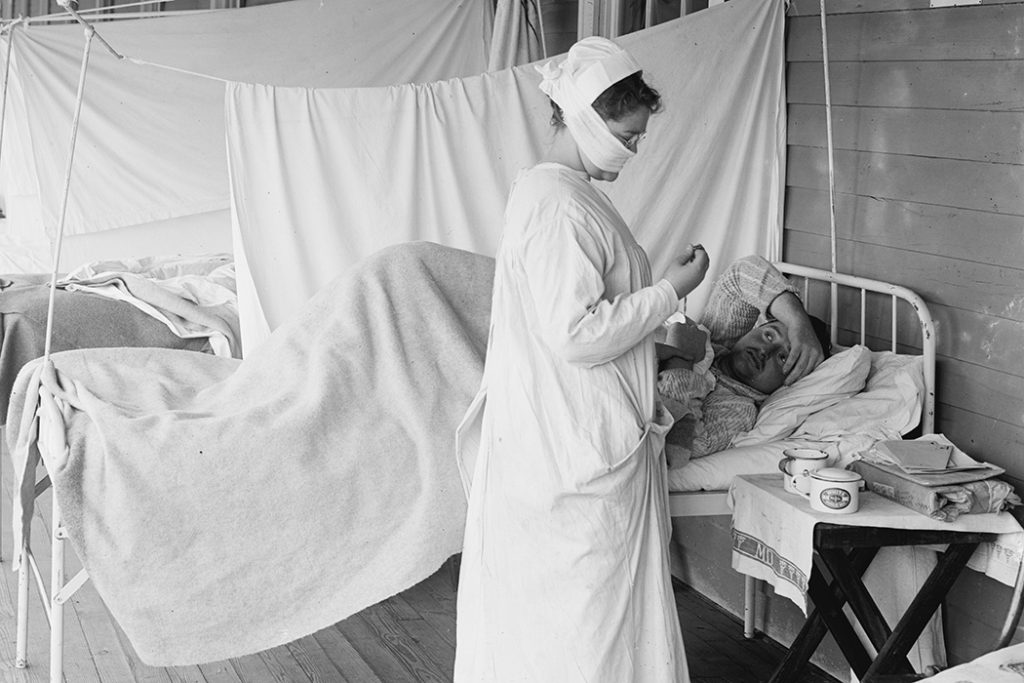 The Influenza 
Influenza, labeled Spanish, came and beat me to my knees;
even doctors couldn't banish from my form that punk disease;
for it's not among the quitters;
vainly doctors pour their bitters into ailing human critters;
they just sneeze and swear and sneeze.
Said my doctor, "I have tackled every sort of ill there is
(I have cured up people shackled) by the gout and rheumatiz;
with the itch and mumps I've battled,
in my triumphs have been tattled,
but this 'flu' stuff has me rattled,
so I pause to say G. Whiz."
I am burning, I am freezing, in my little truckle bed;
I am cussing, I am sneezing, with a poultice on my head;
and the doctors and the nurses say the patient growing worse is,
And they hint' around of hearses, and of folks who should be dead.
Doom has often held the cleaver pretty near my swanlike neck;
I have had the chills and fever till my system was a wreck;
I have had the yaller janders, foot and mouth disease and glanders,
and a plague they brought from Flanders on an old windjammer's deck.
But this measly influenzy has all other ills outclassed;
it has put me in a frenzy, like a soldier who's been gassed;
if the villainous inventor this my lodge of pain should enter
I would Use the voice of Stentor till he had been roundly sassed.
May the 'influenza vanish!
Of all ailments it's the worst;
but I don't believe it's Spanish – haven't thought so from the first;
on my couch of anguish squirmin',
I've had leisure to determine that the blamed disease is German,
which is why it is accurst.
– by Walt Mason, a survivor of the Spanish flu, 1918
***